Buy now pay later – Monthly repayment scheme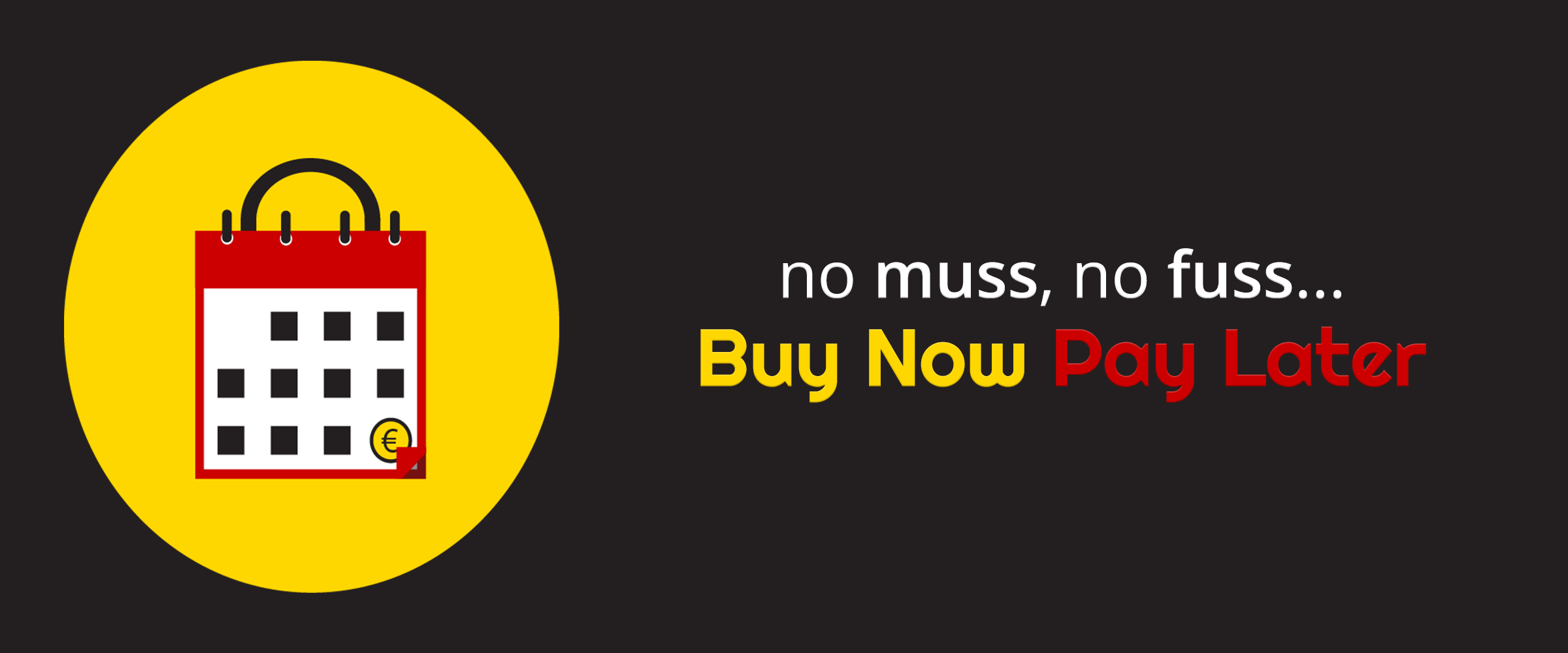 Get your hands on that long-awaited gadget without stretching your pockets.
Pay your purchase using a monthly repayment scheme over up to 24 months.*
No banks are involved.  We handle everything from A to Z via a simple procedure.
Choose your product/s.
Choose your scheme duration. *
Provide us with the required documentation.

For the locals:

Maltese ID card or passport

Other nationalities:

residence permit, copy of your property's deed showing ownership

In addition:

Payslips for the last three months
Bank statement (covering the last 6 months)
Your spouse's or partner's signature on our contract (if applicable)
Valid credit or debit card
Benefit from our Early Repay Reward
If at any point you wish to settle the remaining balance before the agreed end date, we will reward you with a 5% discount off the remaining balance.
Terms and conditions
Buy Now Pay Later is subject to credit approval.  Further documentation may be required.
The 'Early Repay Reward' only applies when:

The remaining amount is settled in full 2 or more months before the end of the scheme.
Payment is affected by cash, or bank transfer.
We are advised at least one week in advance of the payment due date.

Delivered goods shall remain property of Avantech Ltd until fully paid.
The RRP on the date of contract signing is the final price and cannot be amended at a later stage, regardless of any future price changes or offers.
In case of late payments, a charge of €11.65 applies.
*Buy Now Pay Later scheme valid on purchases worth € 300 and over.