Canon Large Format CAD/GIS Printers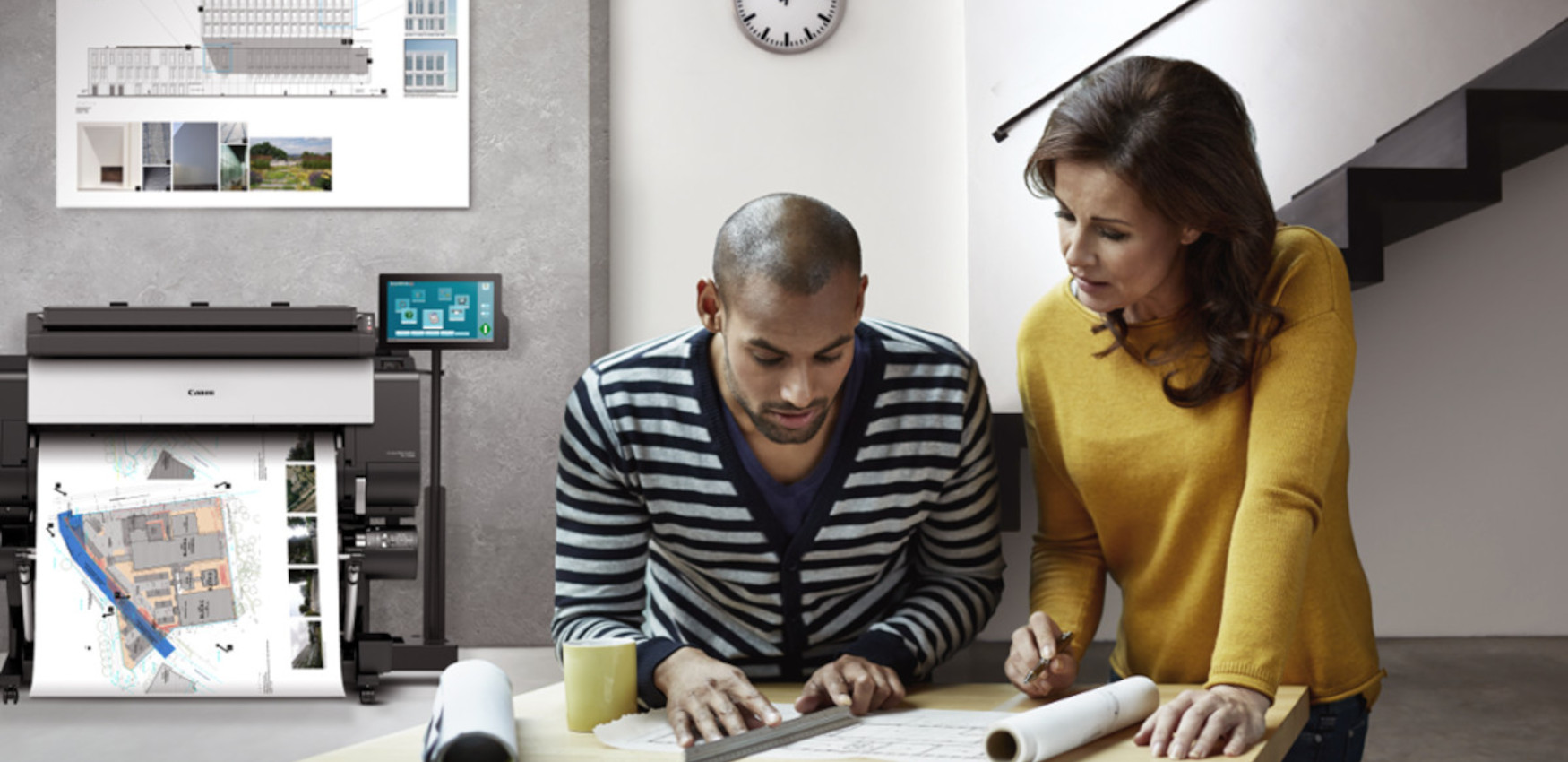 Canon large format printers deliver CAD, GIS & technical drawings to millimeter accuracy. With sizes starting from 17" (A3) to 44" (B0) Canon CAD/GIS plotters have been purposely designed to support the way you work and help you meet the market demand without compromising on quality.
Whether you are an Engineer, Architect or work in the construction or mapping industry Canon's versatile range of large format plotter printers will answer your demands of high-end CAD requests.
Canon Mult-Functional Large Format CAD/GIS printers
Extend your business potential and pursue every opportunity with the Canon intelligent range of multi-functional large format printers.
Designed and built to support the way you work, selected Canon large format printers come in also as multi-functional printers providing you with the ability to print, scan and copy in up to 44" (BO).
What to look for in a CAD/GIS printer
Sharper and fine lines, Pigment Matte Black ink with the traditional ink configuration gives accuracy with lines that are finer and text that's sharper than ever before.
Intelligent ink management, high yield "hot-swappable" inks allows you to replace the ink cartridge while printing and reduces the number of times you need to replace ink.
Accounting tools, track your printing cost down to the penny and know how much each printing job is costing you.
Boost productivity, print and scan simultaneously to achieve deadlines and save time.
Choose from our wide range of large format printers and multi-functionals